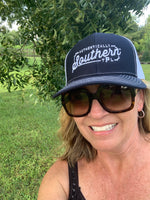 The 2023 Fall Collection is coming.
The Pecan Life™ is... a celebration of our farming community and life in the South! As the 2022 pecan season approaches, we are excited to release new looks for shirts and hats, as well as an organics line and great gifts for the holiday season.
Follow and share us on Facebook, Instagram and Pinterest for discounts and deals!
Cheers to The Pecan Life!
Pecan Recipes
WE ARE MEMBERS OF THE FOLLOWING ORGANIZATIONS